You can now recover your root password on a Linux VPS without even having to contact support. All you need to do is follow the four steps below.
For Windows VPS, the process is more involved and will most likely require technical support. The VPS would need to be booted into a recovery disk ISO. In this case, opening a ticket with our technical support representitives is advised.
Log into your server at https://vps.superb.net:5656
Click onto the hostname for the server you are looking to change the password for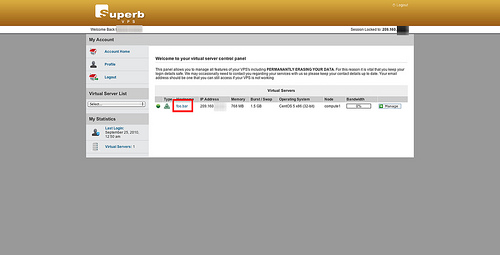 Click "Root Password"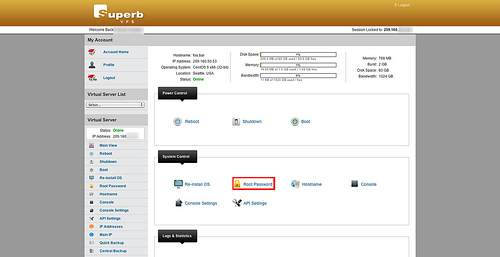 Enter your new root password, and click change.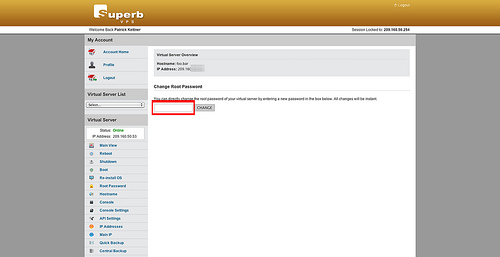 Thats it!